Met the Rugrats?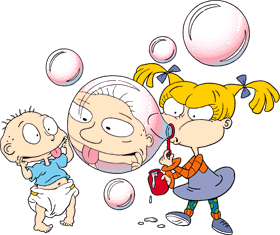 So you wanna know more about those cute little animated tykes, eh? Well, you came to the right place. Below you'll find a list of various character profiles for each Rugrats cast member, including of course name/age etc. and a pic, as well as some info and little known facts about each one. Just click on the name!


Tommy! * Chuckie! * Angelica! * Phil and Lil! * and Others!

Stay tooned for more!